Football and technology merge on area high school fields
7 min read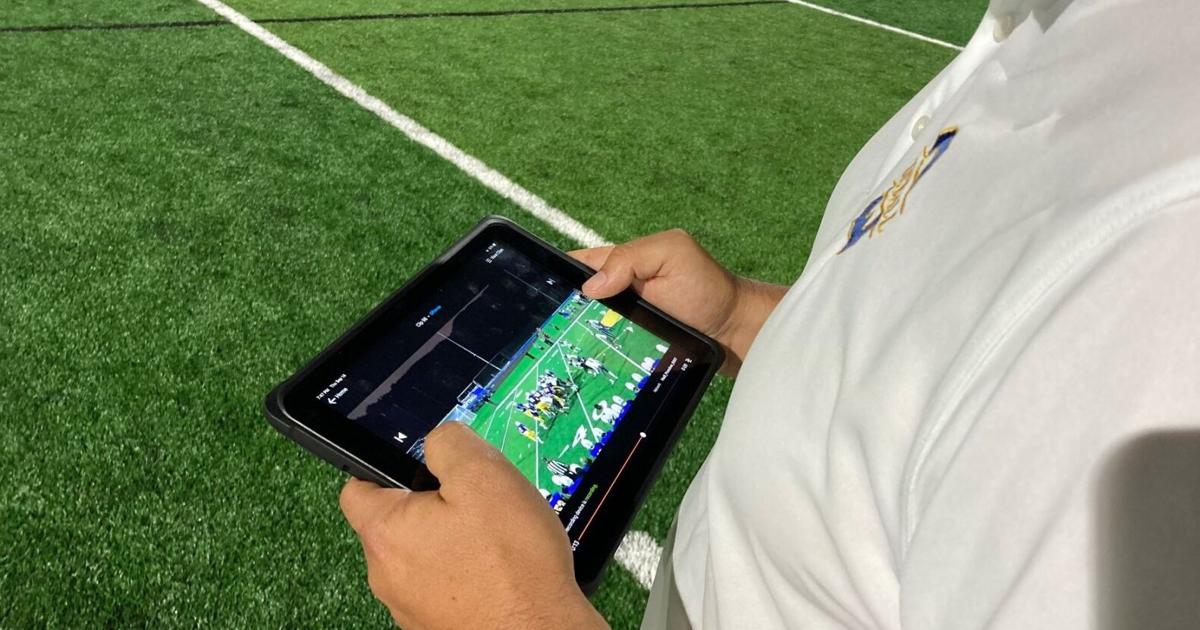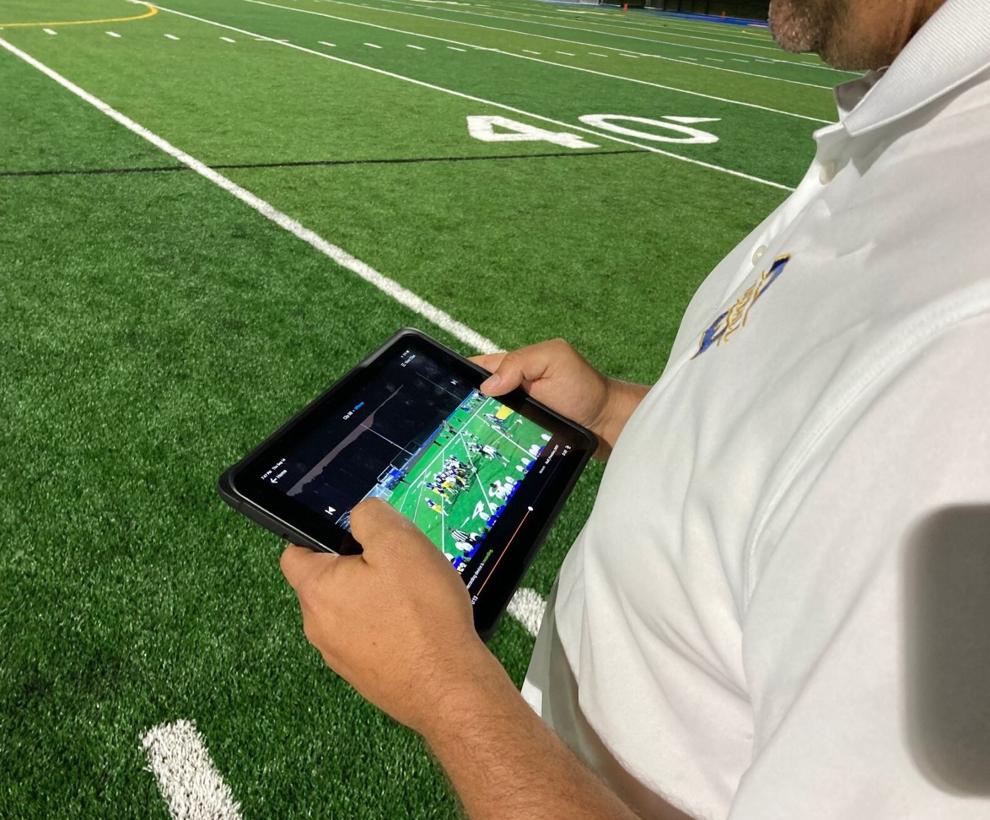 Joe Hubert was working on some equipment behind the west end zone at Queensbury High School's grass football field Saturday afternoon.
The equipment — a large tripod and a 30-foot pole with a video camera attached to the top — is a key part of the Queensbury football team's game plan.
It not only records video of the game, the system creates a private Wi-Fi network that can send instant replay to an iPad or iPhone on the sideline, showing the unique straight-on view of teams' offensive and defensive formations.
It's all part of a technological revolution in football — using smaller automated video cameras and easier-to-use programs and equipment — that appears to be paying dividends among local high school programs.
As often happens with technology, it can be a little finicky, said Hubert, one of the Spartans' assistant coaches, as he tried to get the camera monitor on the tripod working.
"When it works, it works great," Hubert said.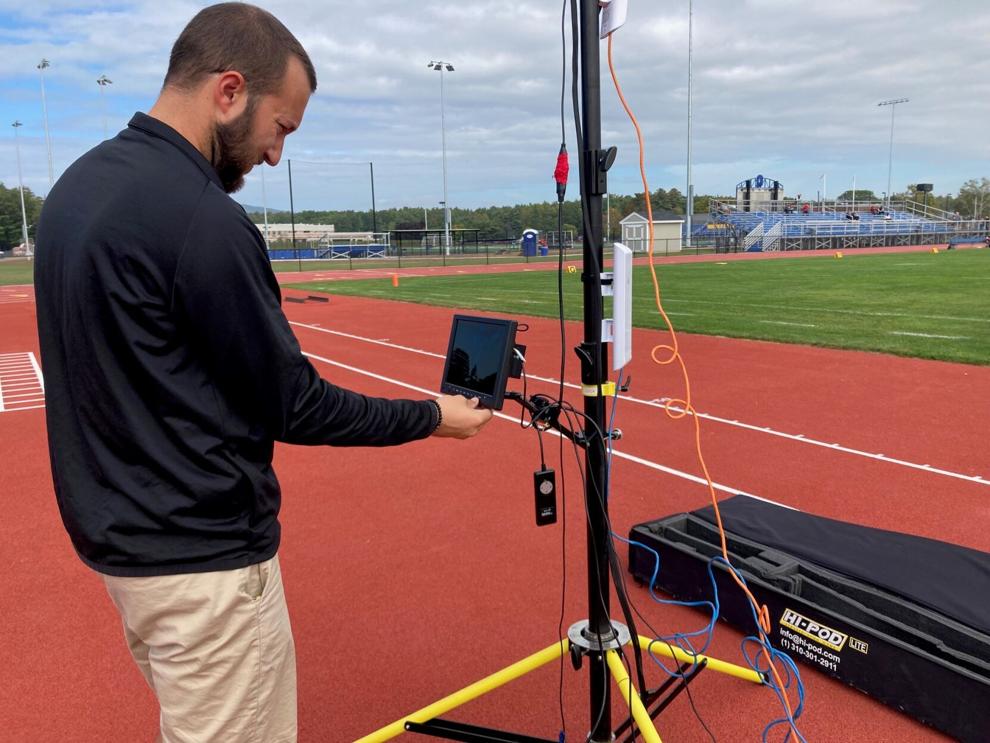 Sorting out the wiring and raising the pole into the air behind the goalposts, Hubert explained the system.
"It gives us an end-zone view, sideline-to-sideline," he said. "You can see how the teams are lined up against each other. As soon as the play ends, you can see it on an iPad on the sideline. You can tell who's not filling a gap, who's on their blocks."
"You just get a better view of alignments and gaps, who missed a down block," said South Glens Falls head coach Matt Howard in a recent phone interview. "It's best for the line — it helps offensive and defensive linemen so much, just with the angles."
Gone are the days of grainy game films or videocassettes shot from the press box roof or the bleachers; now there are high-definition remote cameras and video from new angles.
Hudl Sideline is one of most popular video systems in use among school athletic programs, and the systems — cameras, software and all — are included in athletic department budget packages.
Most area teams have had the same type of end-zone camera setup as Queensbury for several years, even tiny Fort Edward.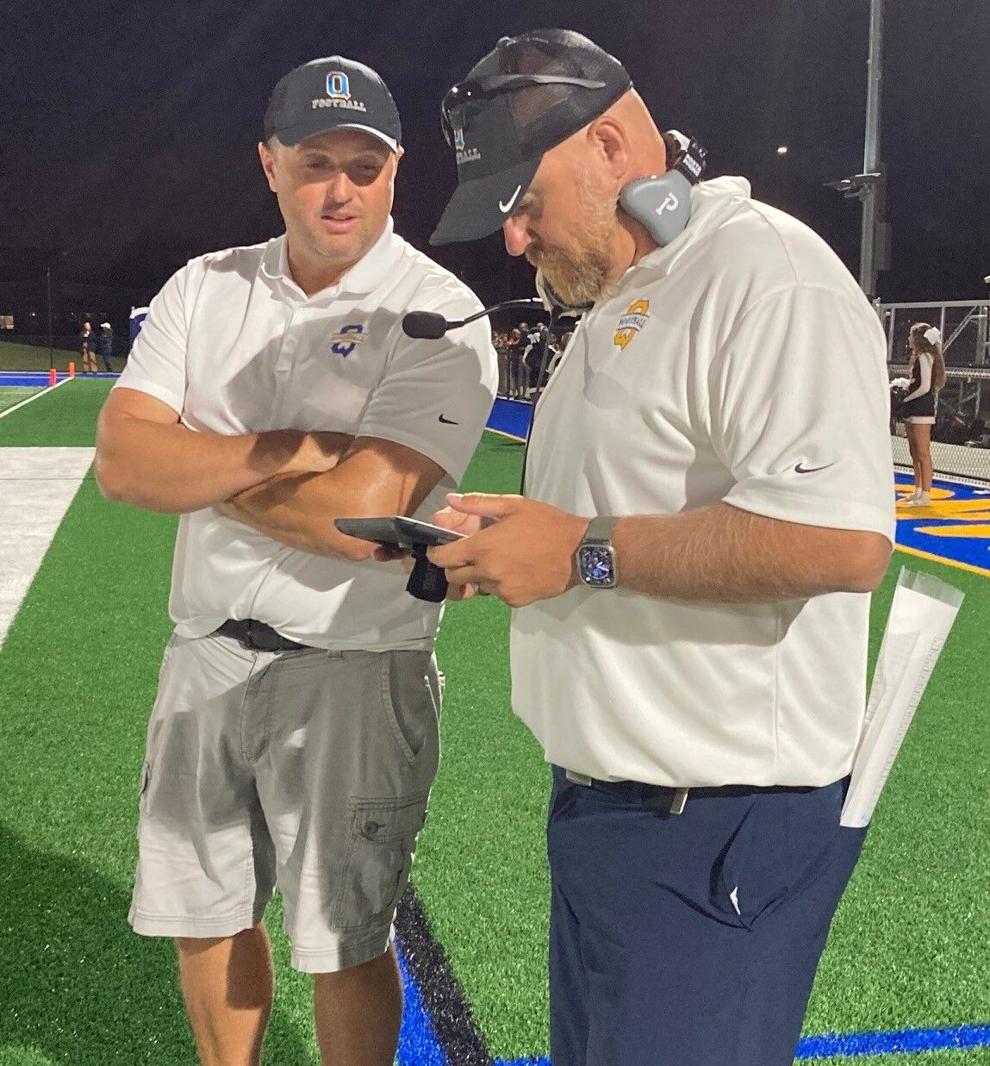 Being able to watch instant replays of plays and seeing formations — during a game — can be a game-changer in football.
"Down at Mohonasen, we created a whole new play out of what we saw on this camera, and Zavry (Ward) ran for a 60-yard touchdown to start the second half," Hubert said.
Football is not the only sport that benefits from these cameras, as other field sports like soccer and lacrosse can use them for games.
The Queensbury girls soccer team fundraised for and purchased its own Veo sideline camera system to record games, coach Tim Ciampa said. He also said the Spartans use wearable chip technology to track biomechanics — which may be the next revolution in sports technology.
Most schools have remote cameras, which can also be used in gymnasiums for basketball and volleyball, that have a tracking system that automatically follows the ball or motion.
The complexities of football plays — the formations, blocking and defensive alignments — become easier to understand with the new above-and-behind camera angles. And the video technology is something young athletes already understand, as many have played videogames for years.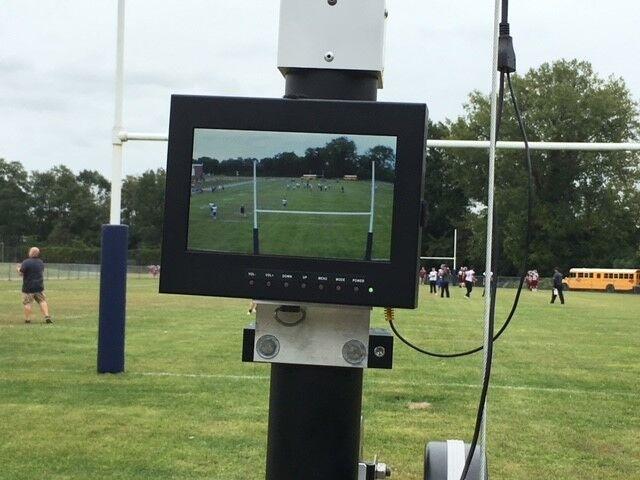 "It's a great teaching tool — you can write diagrams right on the screen and help them with individual techniques," Glens Falls head coach Pat Lilac said.
"We didn't have (a video system), but everyone else did. (Other teams) were seeing so many different angles, it felt like we were at a disadvantage," Howard said.
South Glens Falls and Schuylerville have taken an extra step and purchased a drone that can hover over their football practices, filming drills from a unique overhead perspective.
"It's been a game-changer for us," Howard said. "With only four coaches, you can't see everything — now you can show the drills from on top. We fly it right over practice during the team period, it has a 30-minute battery. Being above the offense, you can see the whole alignment from straight overhead."
Howard said drones are not allowed to be flown during football games, but South High uses its drone as its end-zone camera mounted to a pole.
"It functions as our end zone camera — we just move the drone to the tower during games," Howard said. "I got the drone idea from Niskayuna, at a game last year down at Union College. I looked up and saw these blinking lights up there behind the goalposts, and I asked what they were. The drone is even simpler to use than the whole tower setup. We got an HD camera from Sideline Power."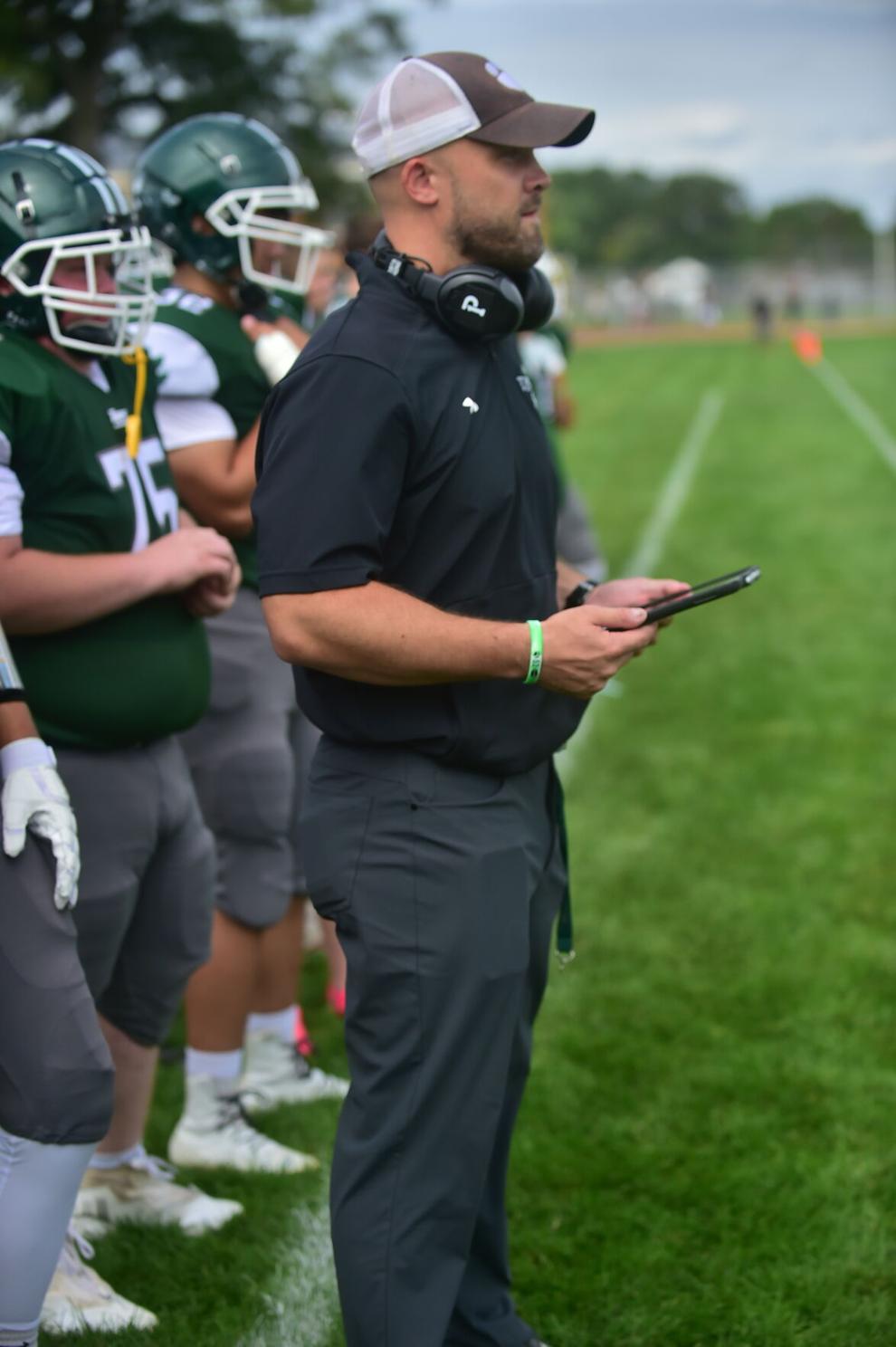 Many teams now use websites like Hudl to save and trade game films. Lilac vividly remembers trading VHS tapes with opposing coaches every week — and not that long ago.
"We used to meet the other coaches at a halfway point on Sunday morning," Lilac said. "We'd have to make multiple copies for the coaches. Then it was DVDs, which were easier to make copies.
"Now everything's digital — I'm one click away from everything," he added. "In Class B, we can access anyone's games every week by going on Hudl."
Coaches say this saves a lot of time, and has greatly streamlined the process of breaking down game film. Hudl, for example, provides analytics tools like Hudl Assist that make it easy for coaches to see trends and statistics. Players have been able to use Hudl to create personal highlight films for years.
"There are so many numbers and analytics — I can just go down a rabbit hole for two hours," Howard said. "You can get lost in stats, probabilities and efficiencies."
"Hudl Assist breaks down formations, it's easy to find tendencies," Lilac said. "You can pull up how a team defended everything you run — you can see how they played against a certain formation.
"It's mostly a time-saver — the amount of information can be overwhelming," Lilac added. "Now you can get down to the fundamentals."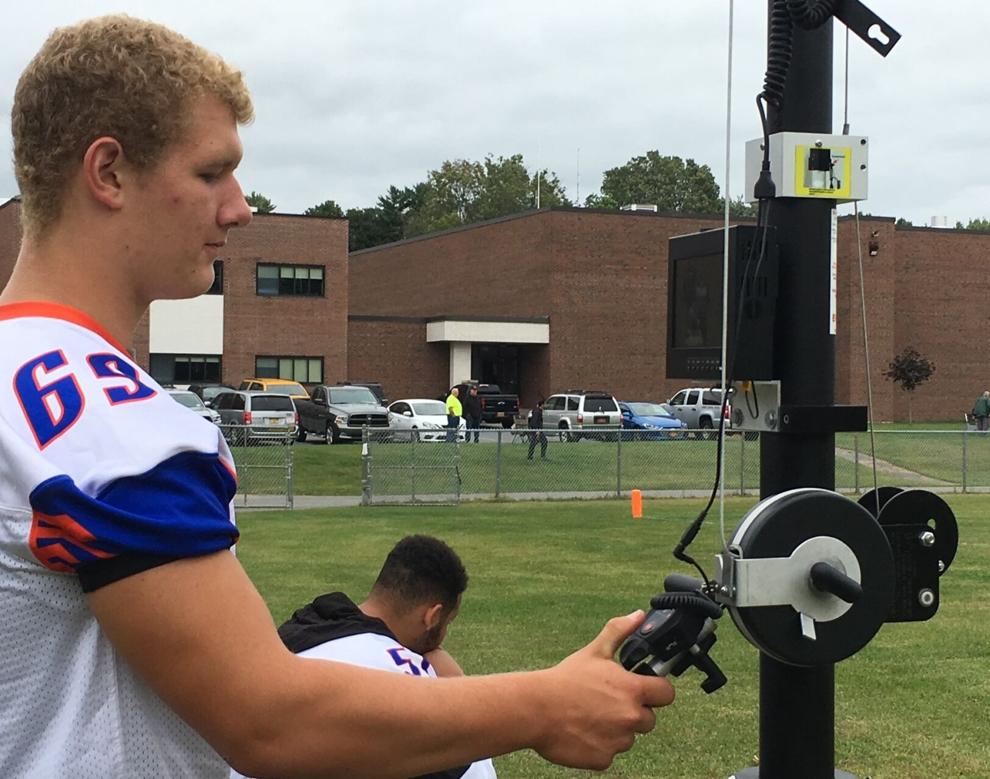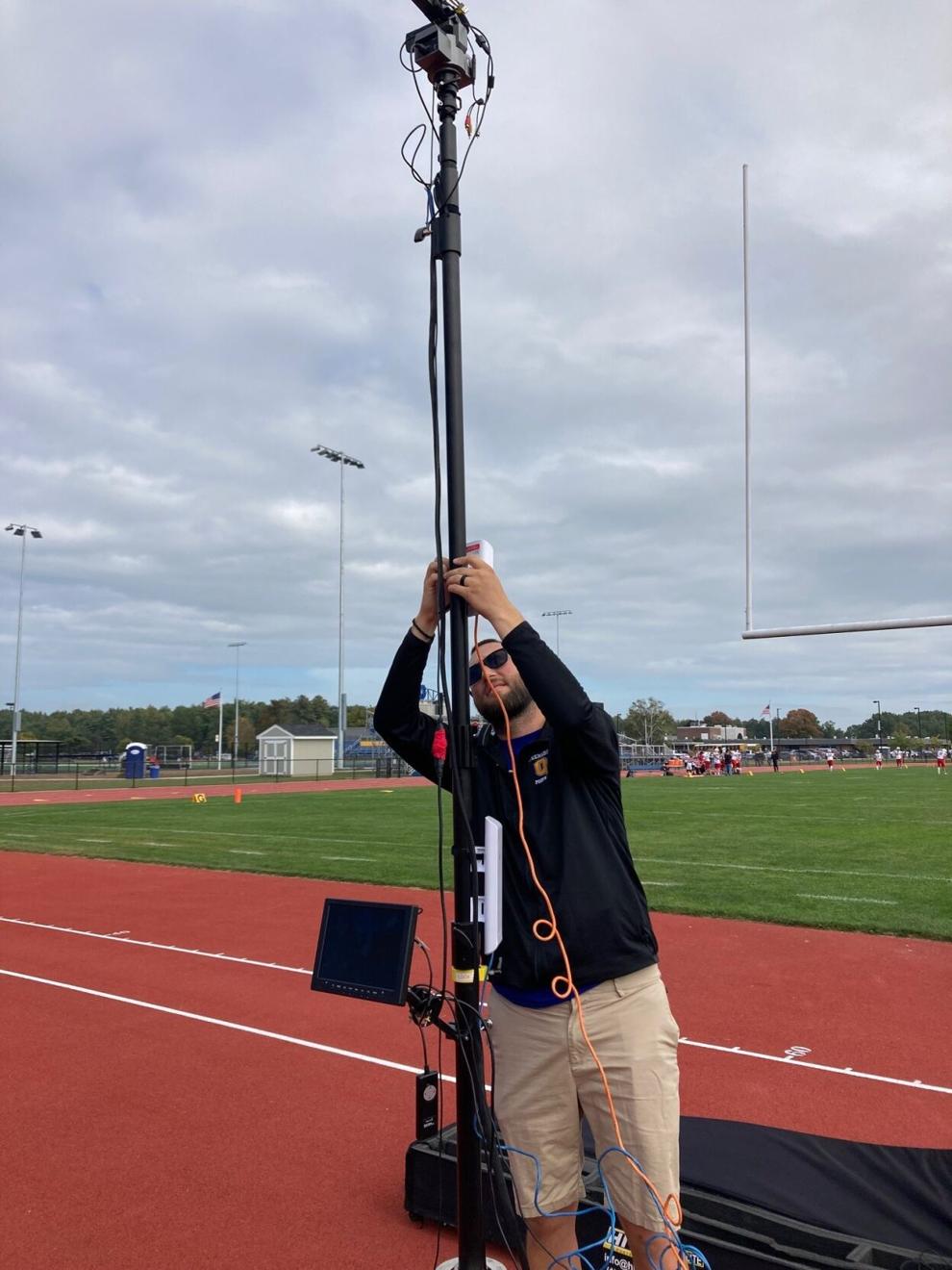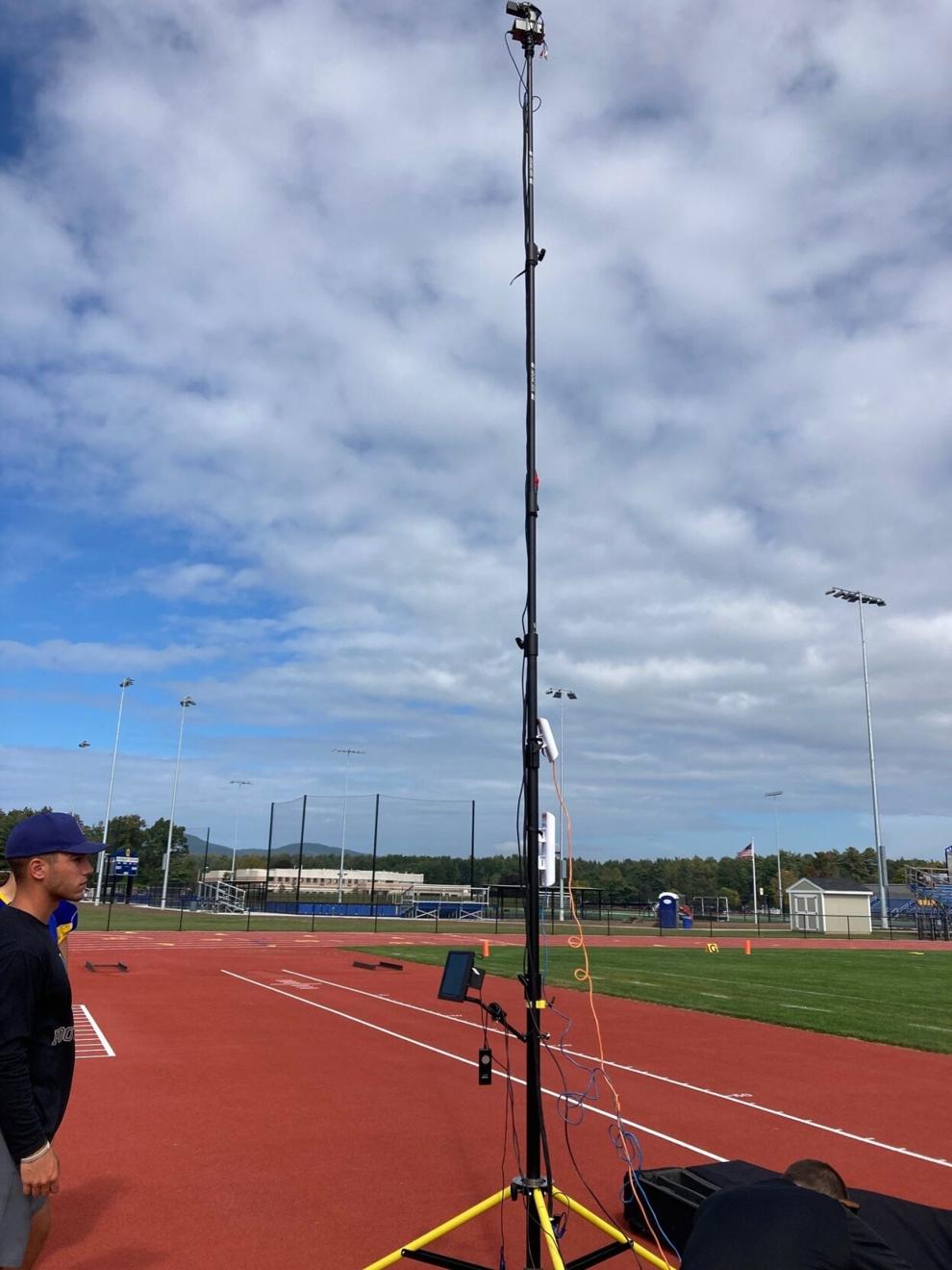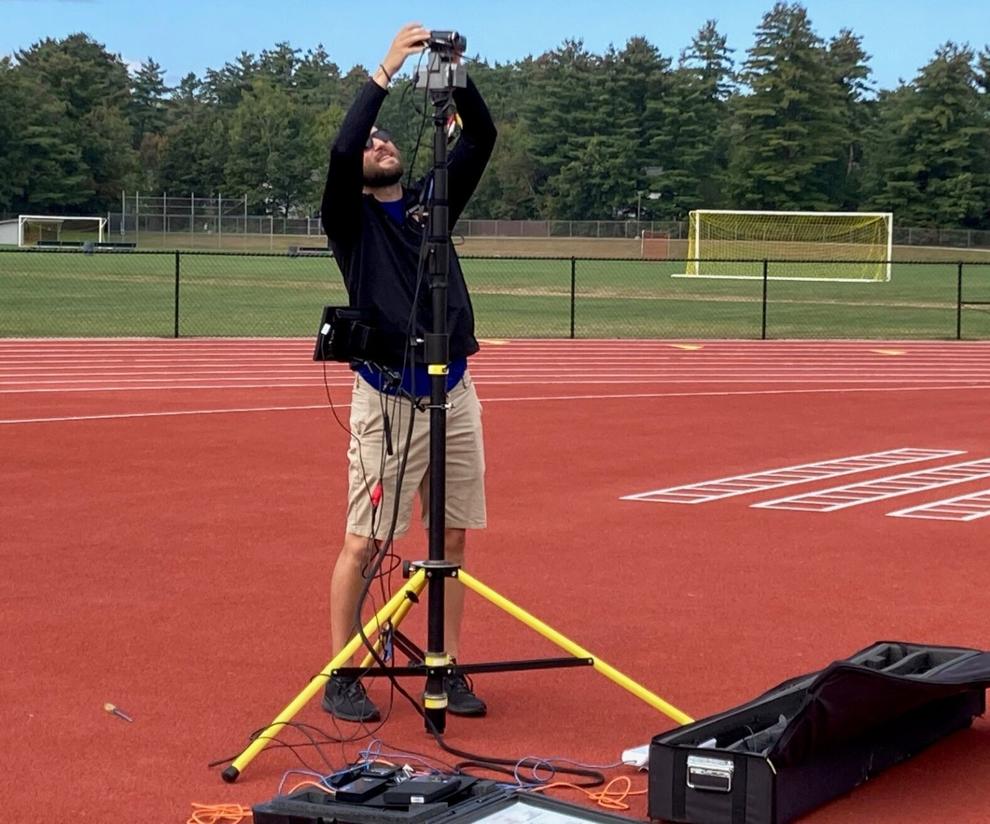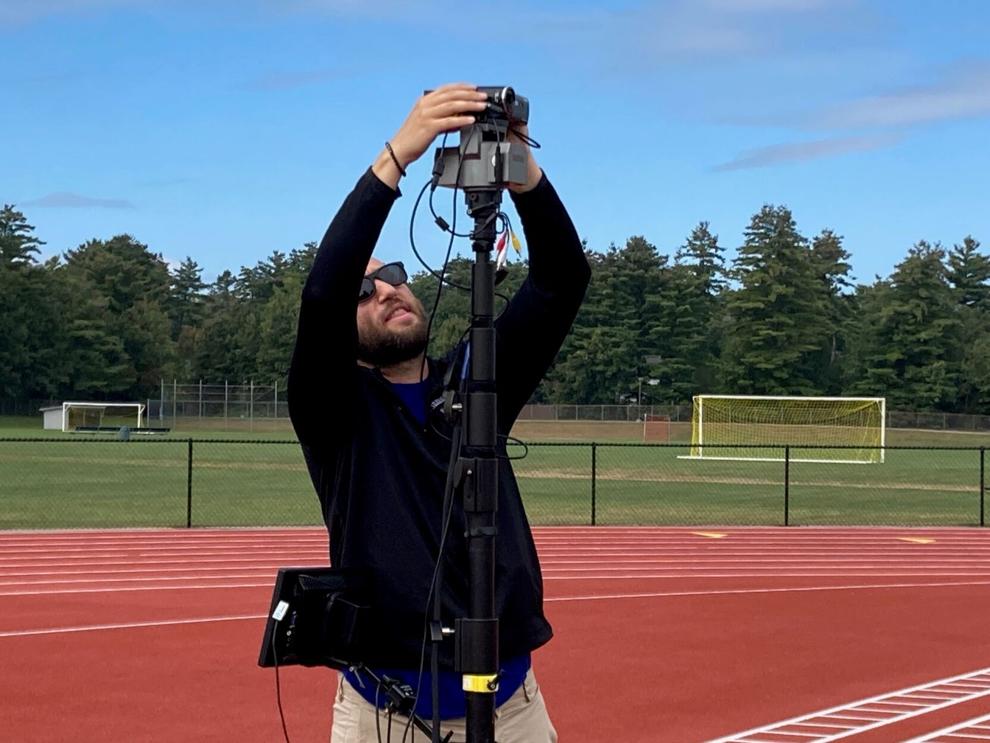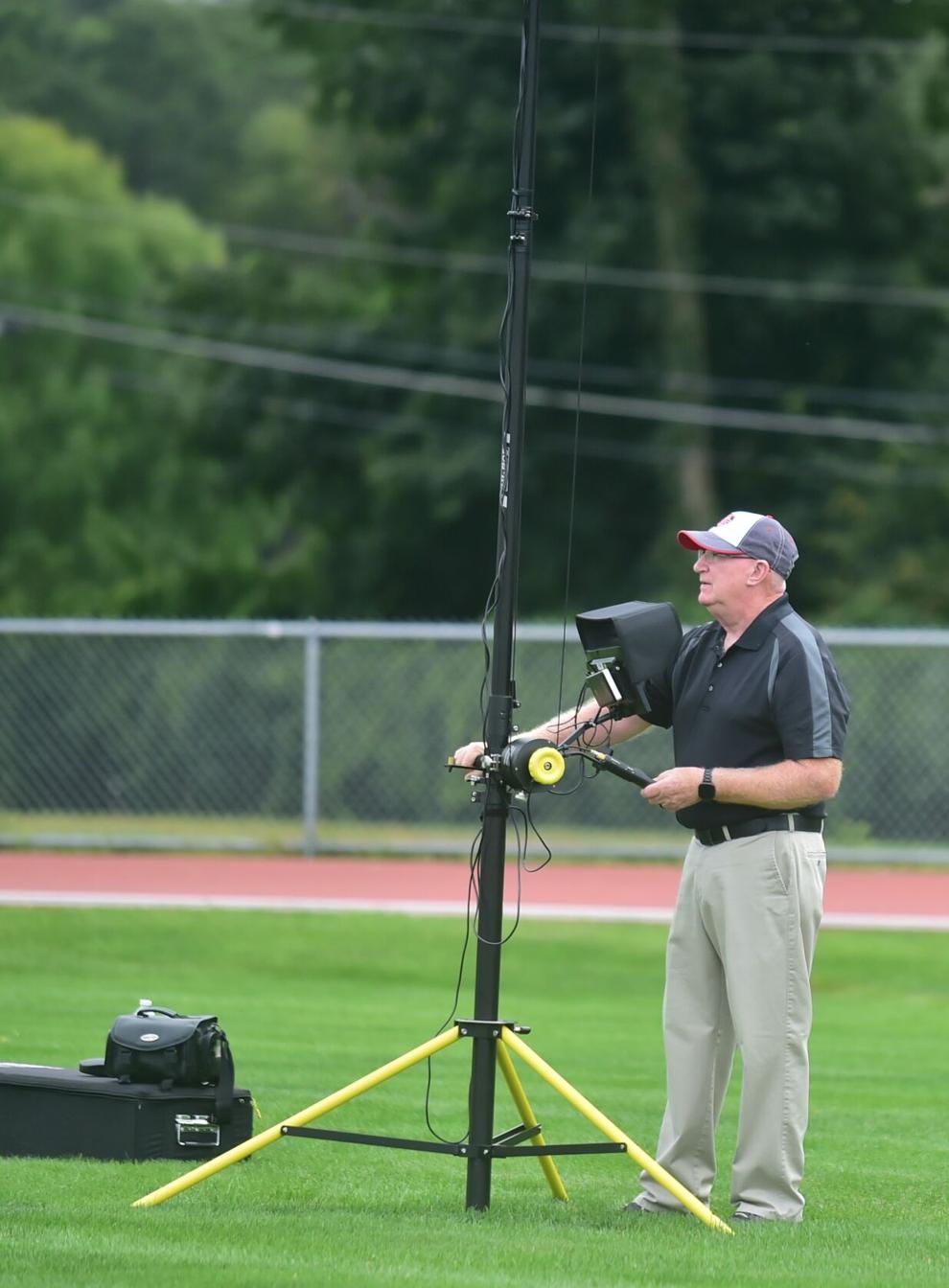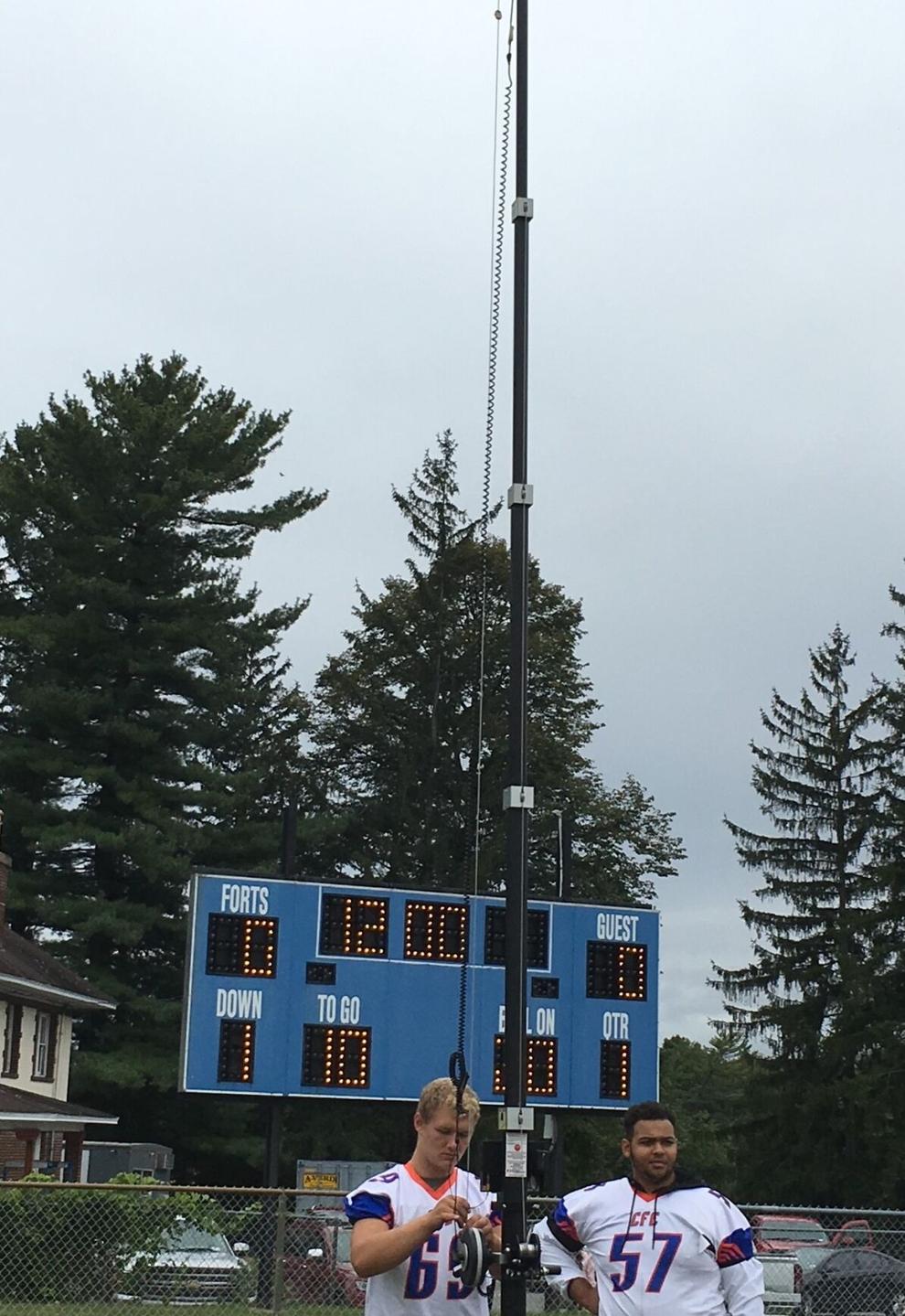 Follow Pete Tobey on Twitter @ByPeteTobey