New Diabetes Technology Coming in 2022
10 min read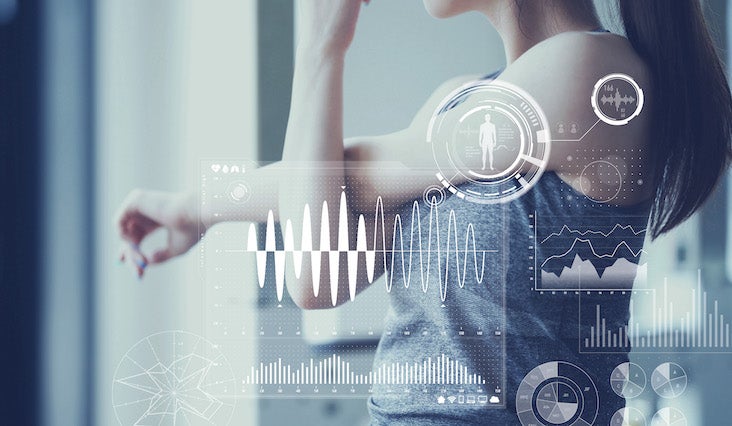 As we look to what's ahead in new diabetes technology for 2022, many may experience a sense of déjà vu. After all, much of what we'd anticipated for 2021 was delayed because of the continuing global pandemic (much like the year before). That means a lot of the forecast for the year ahead resembles what had initially been on tap a year earlier.
Still, it's exciting to look at new innovations anticipated to literally change the face of daily diabetes management — from new insulin pens and pumps, to continuous glucose monitors (CGMs), and smart closed loop tech, also known as Artificial Pancreas or Automated Insulin Delivery (AID) systems.
Our DiabetesMine team has been listening to industry earnings calls, and talking with company insiders and other experts to compile this roundup of what's expected to materialize in 2022, with some of our own insights and observations sprinkled in.
For the first time, people with diabetes (PWDs) will likely see technology giving us the ability to control our medical devices via mobile smartphone apps — including remote insulin dosing! This functionality has been hinted at for many years but hasn't yet been approved by the Food and Drug Administration (FDA) for use in diabetes devices. That's about to change.
Mobile bolusing by phone
Notably, Tandem Diabetes Care will likely be the first to cross the finish line in getting FDA clearance on a smartphone app that can be used to control an insulin delivery device.
With that added function, the newly designed t:connect app — launched in mid-2020 alongside Tandem's Control-IQ system — will allow for remote bolusing (aka insulin dosing) via mobile app for the existing t:slim X2 insulin pump platform and beyond.
The company had filed its expanded mobile app functionality with the FDA in late 2020, but the pandemic delays meant we didn't see that approval come in 2021 as many had hoped. In the latest public updates in early December, Tandem's leadership noted that the company shifted its pipeline plans to accommodate an expected approval and launch in 2022.
This also paves the way for Tandem's future insulin pump technology, which promises the first new form factor since its original t:slim model first launched in 2012.
Tandem Mobi (formerly t:sport)
The new mini-pump with smartphone control that was known initially by the prototype name "t:sport" is now publicly known as Tandem Mobi. Here's what we know about the design based on the company's first-ever R&D Day in December 2021:
roughly 50 percent of the t:slim X2 size
a hybrid mini-pump that has both a short, 4-inch tubing with the trademark "pigtail" connector that goes to an infusion set as well as adhesive on the back to stick onto the body — so it can be worn either way
will hold 200 units of insulin in the cartridge
has no display screen at all
will be operated solely by an iOS or Android smartphone app
allows for wireless charging
has a bolus button on the side of the device
waterproof
compatible with the latest "iCGM" devices like the Dexcom G6
has an embedded Automated Insulin Delivery (AID) algorithm to be compatible with Tandem Control-IQ features
compatible with current Tandem infusion sets as well as a future 4-inch set in development
DiabetesMine got a first glimpse of an early prototype at the company's San Diego headquarters in 2017. Tandem had planned to submit this device to the FDA in 2020, but the pandemic delayed the clinical trial, and it's now waiting on the new mobile app with remote bolusing feature.
Tandem expects once it gets the FDA's OK on the mobile bolusing functionality, it will then finalize its Tandem Mobi plan and file that with regulators later in 2022. We may possibly see that approval and launch in '22, but it could be pushed to the following year.
[See also: DiabetesMine's full 2021 report on the Tandem technology pipeline]
Another holdover from the year before is the new Omnipod 5 tubeless insulin pump system, formerly known as Omnipod Horizon, from Massachusetts-based Insulet Corp. This will be the company's first closed loop system that automates insulin delivery based on CGM data.
Like Tandem's Control-IQ, Horizon is a closed loop system, aka Artificial Pancreas technology. It connects the Omnipod tubeless patch pump to a CGM via a smart algorithm, allowing for automatic insulin dosing adjustments.
It's based on the Omnipod DASH platform launched in 2019 and uses the same insulin pods and mobile app. It will first be available to connect with the Dexcom CGM and later with Abbott's FreeStyle Libre.
Omnipod 5 is also set to bring mobile app control and insulin dosing, eliminating the need to carry a separate Personal Diabetes Manager (PDM) around to control the Omnipod.
Omnipod 5 is another one that had been originally planned for 2020 but was delayed because of COVID-19 and that didn't materialize for 2021. However, many believe it will get FDA approval in the first half of 2022 — when the FDA is also expected to approve mobile smartphone app control for the new Tandem device.
Minimed 780 and Guardian 4 CGM sensor
Many are also waiting for Medtronic's next-generation combo insulin pump and CGM sensor system, which will be the 780G — also known as the Advanced Hybrid Closed Loop (AHCL) system. This system will expand upon the foundation of Medtronic's first two iterations: the 670G and 770G; the latter already offers built-in Bluetooth for remote updating of the technology in the future.
This new tech will keep the basic form factor of the company's 6-series pump models with a vertical "modern" look, compared to the older models with a horizontal design that resembled 1980s pagers.
The 780G has many new features:
works with Medtronic's next-generation CGM sensor (the Guardian 4), which will require just one calibration on the first day of wear and no further fingerstick tests beyond that (this sensor is also made for 7-day wear, same as their current model)
provides automatic correction bolus delivery every 5 minutes to help keep users in an optimal blood glucose range and to automatically adjust for missed meal doses
has an adjustable glucose target between 100 to 120 mg/dL (compared to the 670G's fixed target of 120 mg/dL)
offers different insulin action duration times, unlike other commercial closed loop systems available
offers built-in Bluetooth necessary for data sharing and remote monitoring, as well as remote software updates so users won't be required to buy a whole new device every time new features are launched (currently, only the Tandem t:slim X2 offers this remote updating capability)
Notably, right from the start, Medtronic has asked FDA regulators to OK this new system for adults and kids as young as 2 years old.
The company had planned to file the 780G for review soon after its investor update in late 2020, but that ended up being delayed until Feb. 23, 2021. Due to concerning FDA warnings about Medtronic's facilities and product development, the approval timeline and launch remains TBD.
Extended 7-day wear infusion set
Of course, Medtronic did get FDA clearance in July 2021 for its new extended-wear infusion set, designed to last more than twice as long as existing infusion sets that connect traditional tubed pumps to the body for insulin delivery. That means it can be worn on the body for up to 7 days — compared to existing sets that must be changed out every 2 or 3 days.
This new extended infusion set introduces changes to the tubing material and a redesigned connector to reduce the loss of preservatives, prevent tube occlusions (insulin clogs in pump tubing) and keep the insulin chemically and physically stable over time. Medtronic specifically points to a "novel and proprietary approach" that addresses insulin degradation, preservative loss, and occlusions — all things that can result in disrupted insulin delivery and therefore higher blood sugars.
The extended-wear set also has a more skin-friendly adhesive designed to allow longer, more comfortable wear on the body. The company reports that participants in a 100-person European study commented on the new infusion set being more comfortable compared to their previous infusion sets and saw this as a meaningful improvement that reduced the overall burden of insulin pump therapy.
Clinical data also shows that people using this new set might save 5 to 10 vials of insulin per year because it eliminates the many units of insulin currently wasted by the requirement to change out an infusion set every few days. Less frequent set changes also allow skin site locations to rest and heal, Medtronic points out.
Medtronic hasn't specified when this new extended-wear set will actually launch, but it will be in 2022, and the pricing details will be offered at that time.
This latest model of the Dexcom CGM is set to bring a significant form-factor change: a combined sensor and transmitter design.
Here are the G7 details:
Fully disposable. Unlike Dexcom CGM models to date, the G7 will be fully disposable. This means there will no longer be a separate transmitter with a 3-month battery life. Instead, the sensor and transmitter will be integrated, and once the sensor's run is finished, you'll dispose of the whole combined unit.
Wear time. While it will start off at 10-day wear like the current G6 version, the G7 is designed to eventually support longer wear for up to 14 to 15 days. No fingerstick calibrations will be required, but that will remain optional.
Thinner. Dexcom says the G7 will be the thinnest generation of its CGM sensors yet at 60 percent smaller.
Decision support. Dexcom has talked a lot about wanting to integrate software features like dosing assistance and information and prompts that help users make better health choices based on their CGM readings. Given Dexcom's acquisition of TypeZero Technologies in 2018, they seem to be on the path to providing a smart algorithm for this kind of user support. This should also help the company in its goal to expand CGM use for more people with type 2 diabetes, as well as for users without diabetes.
In recent investor updates, Dexcom CEO Kevin Sayer explained that the company plans to eventually have different versions of the G7 for different groups of users. For example, non-insulin—using type 2s or general health consumers may prefer a much simpler interface than insulin-using type 1s who have experience with CGM tech and want all the advanced alarms and tracking features.
Dexcom said publicly in late October 2021 it had planned to file the G7 with the FDA in "a few weeks," and a company spokeswoman told DiabetesMine at year's end it hadn't changed those plans. So most likely, we will see that approved before too long in 2022 and Dexcom will conduct an initial limited launch before eventually rolling the G7 out more broadly across the United States later in the year.
Made by Senseonics and sold by Ascensia Diabetes Care, the Eversense implantable CGM is a first of its kind that has been available in the United States since 2018.
The next-generation version under development is the Eversense XL, which would allow for the same tiny sensor to be implanted for 180 days (or 6 months rather than 3). This version will also reduce the number of fingerstick calibrations needed down from two to just one per day, according to the company.
In October 2020, Senseonics asked the FDA to approve the 180-day wear version, but it's still TBD on getting approval. We may very well see this appear in 2022.
The pharma giant Eli Lilly had planned to launch its new connected Tempo Smart Pen system during the second half of 2021, but that didn't happen and now it's expected in 2022.
Lilly is collaborating with Welldoc to integrate a new version of Welldoc's BlueStar app into what's known as Lilly's Tempo Personalized Diabetes Management Platform. The first version of that platform will be a data transfer module known as "Tempo Smart Button," which attaches to the top of a prefilled disposal insulin pen (Tempo Pen) initially approved in 2019.
The company submitted the Tempo Smart Button to the FDA in 2021, as did Welldoc with its new app. Those are still under FDA review and pending 510(k) clearance. The expectation is the system will get approval and launch in 2022.
The FreeStyle Libre from Abbott Diabetes is known as a Flash Glucose Monitoring (FGM) system because it offers a "flash" of a glucose reading whenever you scan the sensor with the handheld receiver or smartphone app.
Since hitting the U.S. market in 2017, this system has allowed PWDs to get a glucose reading whenever they want just by scanning the little white round sensor worn on the arm. The Libre 2 became available in 2020, offering optional alerts for low and high blood sugars. The mobile app was released in 2021, which eliminated the need to scan the sensor with the handheld reader.
Abbott is tight-lipped on whether it will be ready to file the newest Libre 3 version with the FDA in 2022, so it's anyone's guess.
But Libre 3 promises to elevate the tech to full-CGM functionality because it will no longer require any sensor scanning to provide real-time glucose readings. Instead, Libre 3 generates a real-time glucose reading every minute, displaying that result on the compatible mobile app on iPhone or Android. This continuous stream of data allows optional alerts for high and low blood sugars, along with glucose results. This is a big leap forward compared to Libre 2 that still requires a confirmation scan to get a numeric reading and does not offer any alerts.
Libre 3's round, fully disposable sensor is also much smaller and thinner, the thickness of just two pennies (rather than two stacked quarters in earlier versions). Per Abbott, that is a more than 70 percent size reduction that uses 41 percent less plastic.
The Libre 3 received international approval in September 2020, and with a pivotal clinical trial completed in the United States, we'll likely see the Libre 3 submitted before long and maybe more will be known in 2022.
---
We at DiabetesMine like to call ourselves "skeptical optimists," so we're hoping this year can bring meaningful advancements, accessible to as many PWDs as possible.