15 Best Coding Games for Kids
4 min read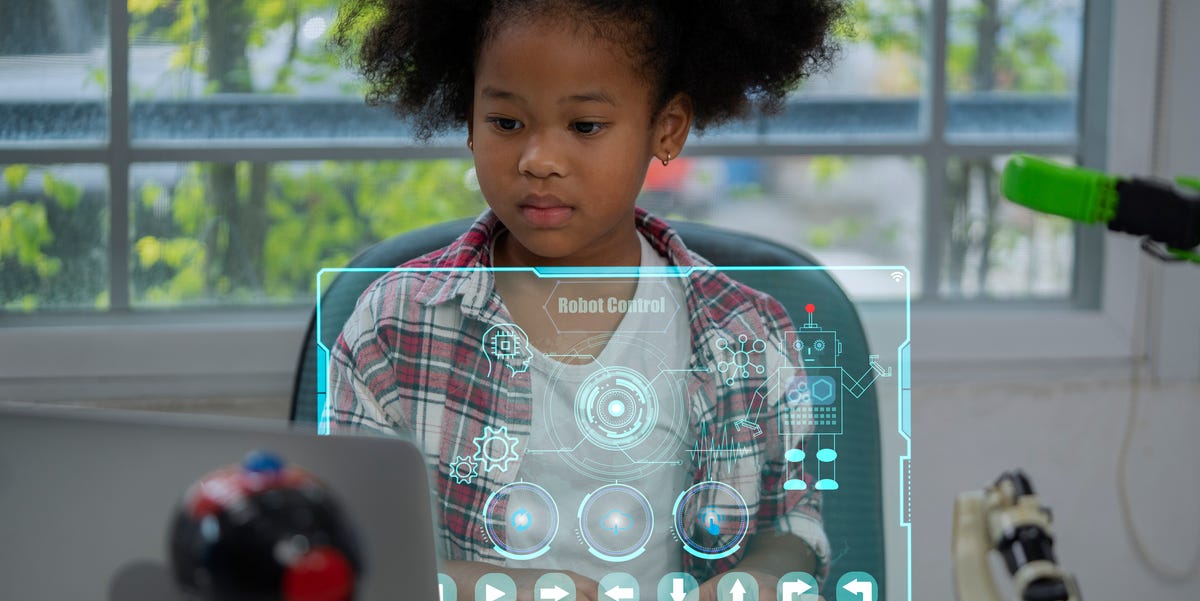 If you're a parent, then chances are you've heard endless debates about how screen time affects children. And while it's always a good idea to encourage your kids to put down their phones, tablets, and laptops in order to get some fresh air, there's nothing wrong with giving your children some screen time — especially if they're learning something with their devices. Looking for some educational online games that your kids will actually enjoy? Then you'll want to check out the best coding websites and games for kids, which can nurture everything from problem-solving skills to critical thinking to creativity.
Learning to code has many benefits that can help kids out later in life, too. In addition to being a skill that's highly valued in the workforce, coding teaches people how to work more efficiently and logically. As Steve Jobs once said, "Everyone in this country should learn how to program a computer, because it teaches you how to think." Of course, it might help to know a little bit more about coding and its benefits before you get your children started (and no, teaching your kid to code doesn't mean you expect them to become the next Steve Jobs). Here's what you should know about coding programs for kids:
What is coding, in simple terms?

Simply put, coding is telling a computer or machine how to perform a task. As a rep from Raspberry Pi Foundation explains, "Coding is one aspect of digital making. When you write code, you are writing instructions for a computer to follow." As complex as they may seem, computers are actually simple devices, so that's why you have to give them really simple instructions that you then build into a complex set of rules. And learning how to provide those instructions isn't just helpful for computers — it challenges programmers to communicate with computers in a way that makes sense.
Why is coding good for kids?
Teaching your kid how to code won't just make them a computer whiz — it will teach them plenty of other valuable skills as well. "When young people are given opportunities to learn and create with code, they can do incredible things, from expressing themselves creatively, to highlighting real-world issues or controlling a robot," the Raspberry Pi Foundation rep says. "Coding also helps develop young people's resilience and problem-solving skills, as debugging is a key part of the process to ensure their code works correctly." Yes, they may get frustrated at times, but it's all part of the process!
At what age can a child start coding?
Just like when learning a new language, it's both better and easier to learn coding skills from a young age. "There is research into children being able to learn aspects of coding from the age of three, as well as during kindergarten and early elementary school," the Raspberry Pi Foundation rep explains. "Younger children typically learn coding by programming graphical symbols. Then they move on to block-based coding and text-based coding." Start by introducing your child to a simple game, and then work up to more complex games as they develop their skills.
The best coding games and programs for kids of 2022
If you're looking to get your kid interesting in coding, then coding websites and games are the best way to do it. Not sure where to get started? Start with our list of the best kid-friendly coding websites and games, many of which your children can play for free.
This content is created and maintained by a third party, and imported onto this page to help users provide their email addresses. You may be able to find more information about this and similar content at piano.io